We had an impromptu celebration last night to celebrate BC's 1st Birthday! The main event with all of her Aunts, Cousins, Grandparents and Friends is this Saturday. WE CANNOT WAIT!

First Wake-up!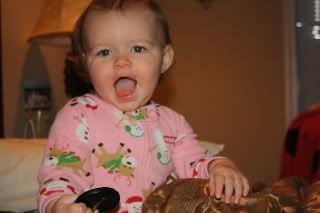 Mommy & Birthday Girl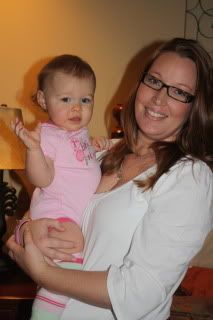 Her own chair from her Grandmama (she was so proud sitting in this!)




Opening some of her presents




Playing with her new ball popper, this was a hit!




Happy Birthday Sweet Baboo!




Not diggin' the cake.